I've recently tapped into my Italian roots when it comes to cooking and, needless to say, there is no shortage of meatless options. From creamy risotto recipes to eggplant Parmesan, one can easily create an Italian feast all without meat. One recipe my husband and I stumbled upon about a year ago quickly became a family favorite not only because it is delicious but also, it is very simple yet flavorful.
We made some modifications to the original recipe we found and concocted our own version of this quick and easy recipe, perfect for a Meatless Friday meal or a fresh summer evening meal. You can also serve as a side with a protein such as grilled chicken. Enjoy!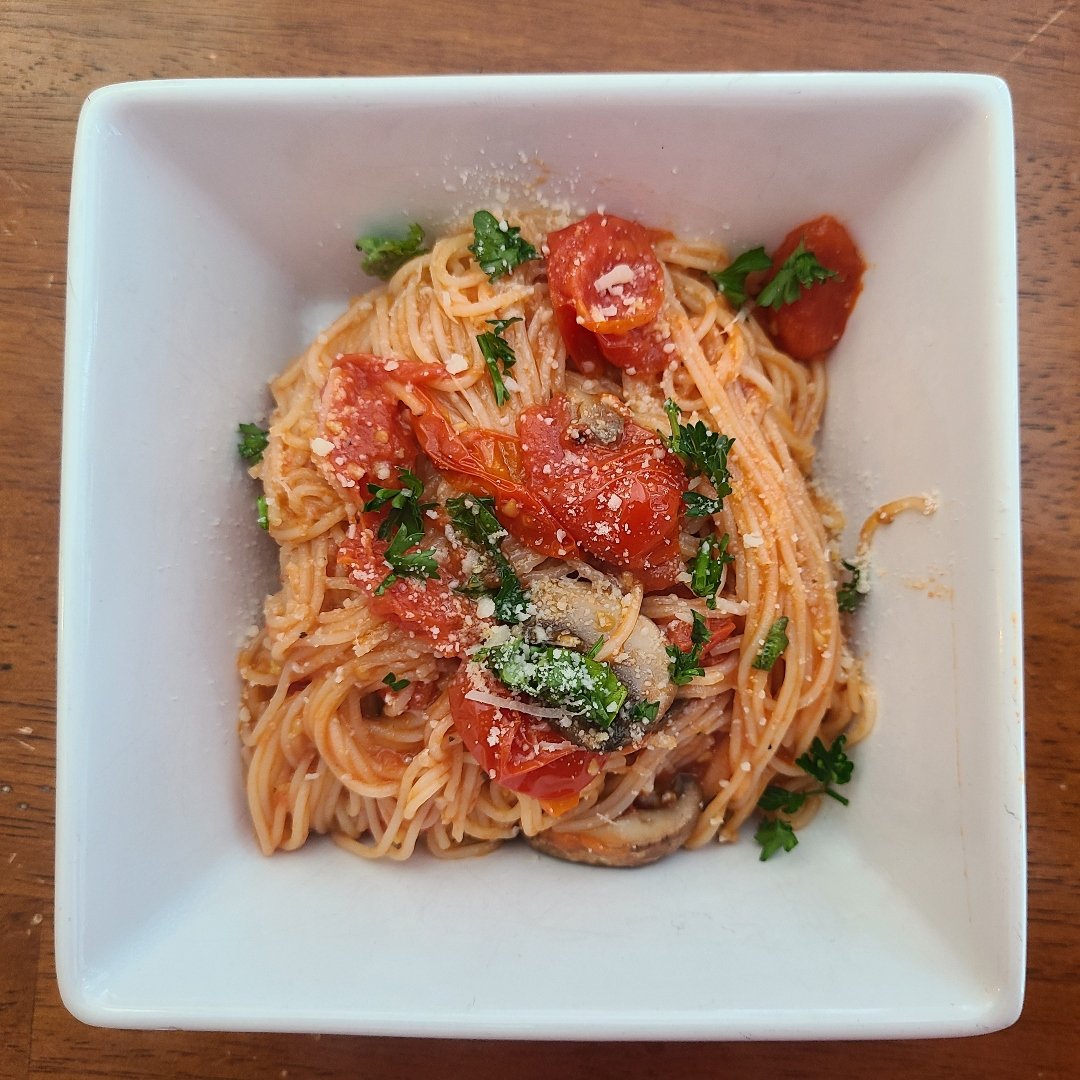 Simple Angel Hair Pasta with Blistered Tomatoes
INGREDIENTS
12 oz. uncooked angel hair pasta
2 lbs. cherry or grape tomatoes
1/3 cup extra virgin olive oil
6 cloves of garlic, minced
8 oz. sliced mushrooms
1 tsp. salt, plus extra for boiling pasta
1 tsp. black pepper
½ tsp. red pepper flakes (more or less depending on your heat preference)
2 Tbsp. chopped fresh basil (optional)
¼ cup chopped fresh parsley (optional)
Freshly grated Parmesan cheese (optional)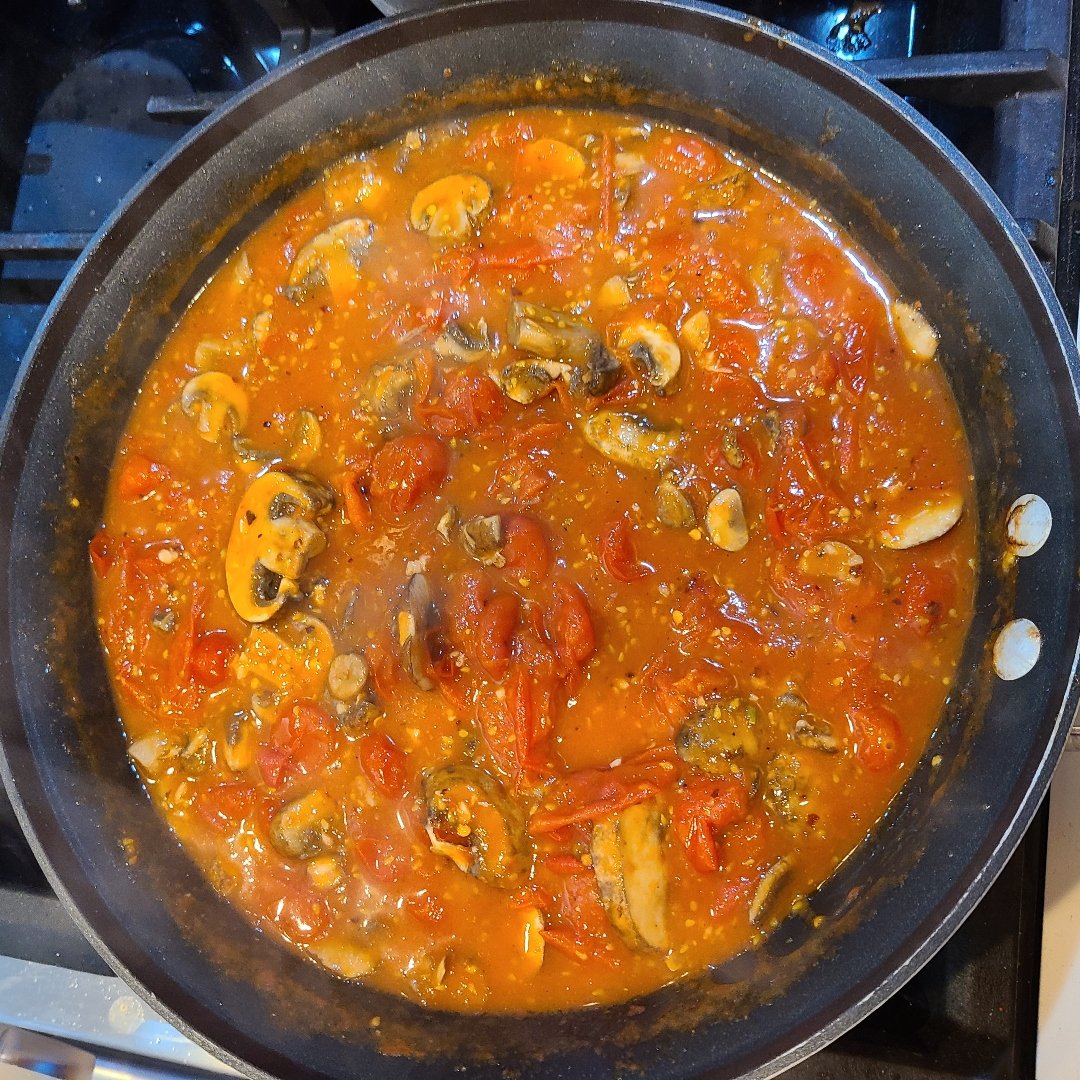 DIRECTIONS
Bring a large pot of salted water to a boil.
Heat a large skillet over medium heat and add the oil and tomatoes. Cook until the tomatoes are soft and start to fall apart, about 10 minutes.
Add the pasta to the boiling water and cook according to the package directions until al dente, about 3-4 minutes.
Add the garlic, mushrooms, salt, pepper, and red pepper flakes. Stir and cook for about 3-4 minutes, breaking the tomatoes in the process.
Drain the pasta and add it to the tomato sauce, along with the chopped basil. Stir and cook an additional 2-3 minutes.
Serve in a bowl and garnish with parsley and Parmesan cheese.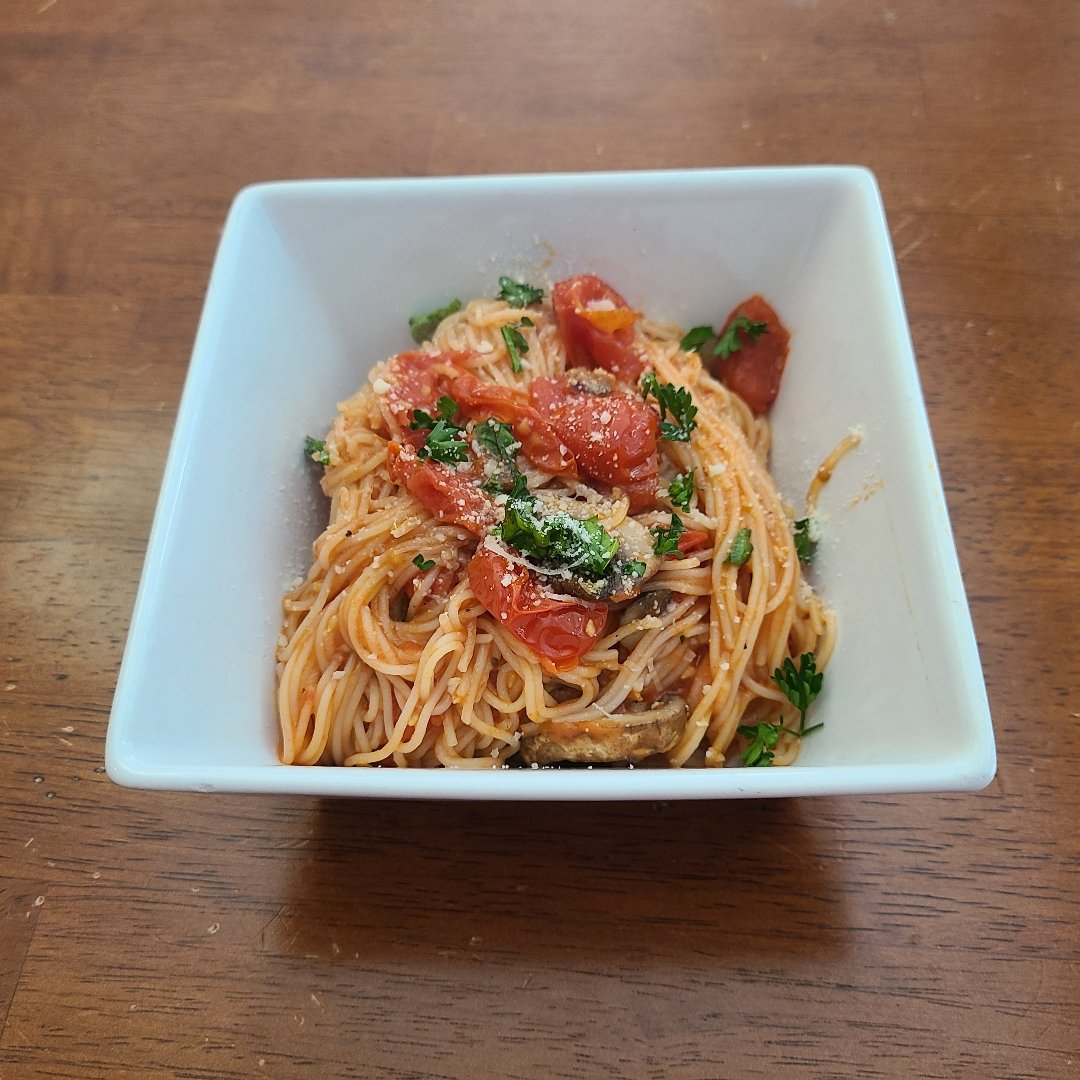 ---
Copyright 2022 Jennifer Thomas
Images: Copyright 2022 Jennifer Thomas, all rights reserved.